Ay Kay Labs
Ay Kay Labs was founded in 2012 by Anywhere Tsokankunku (Ay Kay) when he released Tsoro, his first game for the Android mobile platform. Since then, he has been working on other mobile apps which will be released soon on Android, iOS, and BlackBerry. To find out more about us and our products, please visit the contact page and use one of the varioius options for reaching us.
Our Team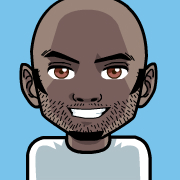 Ay Kay (Designer/Developer)
Founder, designer and developer at Ay Kay Labs.